---
More than one-third of households in Kankakee and Iroquois Counties struggle to afford the basic necessities of housing, child care, food, technology, healthcare, and transportation. 
---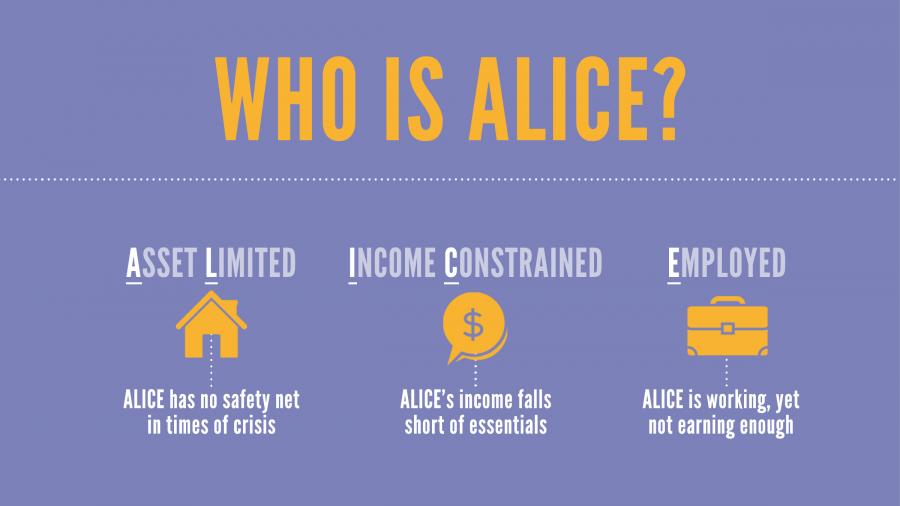 ALICE, an acronym for Asset Limited, Income Constrained, Employed represents a population that is oftentimes overlooked. ALICE represents the growing number of those who rank above the Federal Poverty Line (FPL), but are unable to afford the basic necessities of housing, food, child care, health care, technology, and transportation.
In 2021, 1,797,662 Illinois households (36%) had income below the ALICE Threshold, meaning that they were unable to afford even the most basic budget. Yet since ALICE households earn above the Federal Poverty Level, they were not eligible for assistance.
Inequalities were exacerbated by the pandemic.
Households of all ages, genders, races, and ethnicities, living in rural, urban, and suburban areas, were impacted by the COVID-19 pandemic. Isolating in place was a luxury that many ALICE families couuld afford. Differences in income and savings determined who was able to stay home, buy essential items, take time off work when sick or supporting remote learning for children, and access health care. 
Seniors are a high-risk group in terms of both health and finances.
In 2021, 638,759 senior households (48.4%) in Illinois had income below the ALICE Threshold. Due to age, underlying conditions, and often living in group quarters such as assisted living facilities or nursing homes, those over age 65 have increased vulnerability.  as well as the closing of senior centers, houses of worship, and other community organizations, has heightened anxiety and isolation among the senior population. Click here to learn more.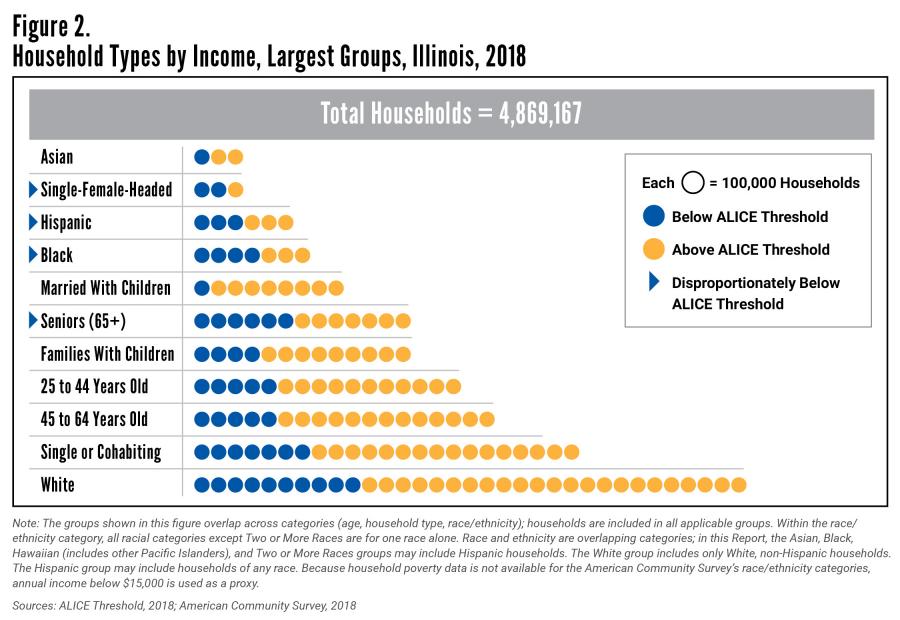 ---
Benefits of Moving Towards Equity
In addition to the economic benefits to the state if all households had income above the ALICE Threshold, there would be a significant number of positive changes for families and their communities. Our 2019 companion Report, The Consequences of Insufficient Household Income outlines the tough choices ALICE and poverty-level families make when they do not have enough income to afford basic necessities and how those decisions affect their broader communities. By contrast, the figure below outlines the improvements that all Illinois families and their communities would experience if policies were implemented that moved all households above the ALICE Threshold.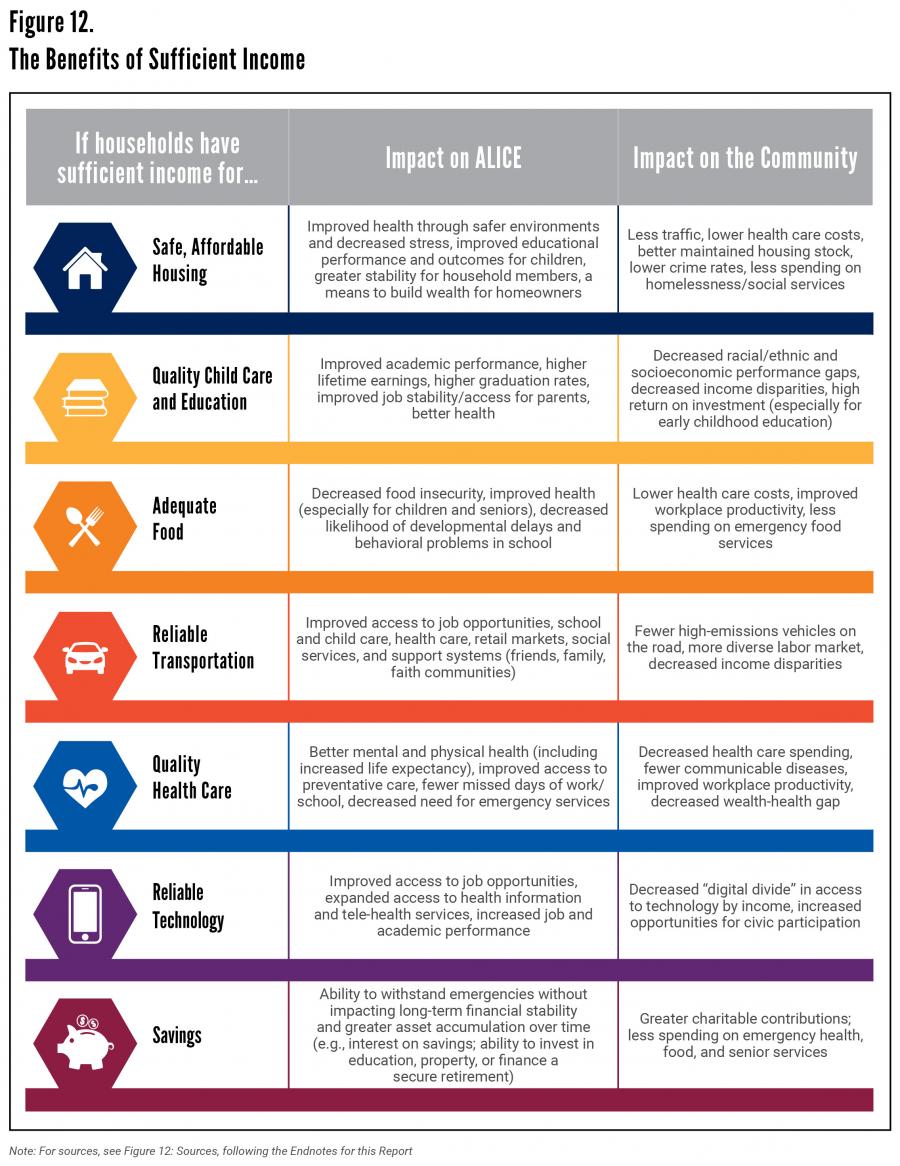 ---
How To Help
Give
ALICE workers - our home health aides, our child care workers - GIVE us the flexibility to go to work and the peace of mind to focus on our jobs while our family members and youngest children are in safe, capable hands. Give back to ALICE and support United Way's work to improve financial stability for our neighbors.